Pluralità culturale e diritto penale: da istanza (problematica) a risorsa (critica)
digital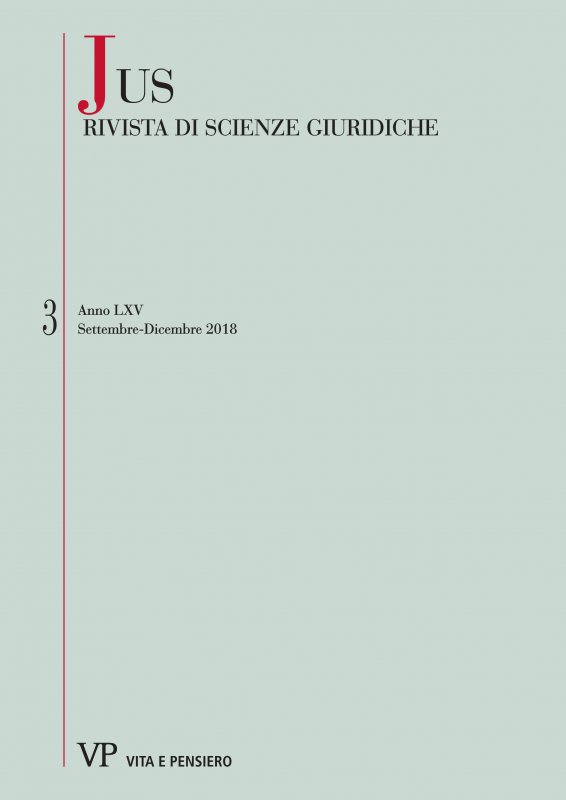 rivista
JUS
fascicolo
JUS - 2018 - 3
titolo
Pluralità culturale e diritto penale: da istanza (problematica) a risorsa (critica)
autore
Rosa Palavera
editore
Vita e Pensiero
formato
Articolo |

Pdf

online da
07-2019
doi
10.26350/004084_000036
issn
00226955 (stampa)
Ebook in formato Pdf leggibile su questi device:
The paper moves from the hypothesis of a non-discontinuous framing of the multicultural theme, finding in the otherness and the radical plurality of human beings, as well as in the consequent appeal to their freedom the very foundation of criminal law as a human-oriented project. The approach to cultural plurality as a problem is critically evaluated, as well as the signature (dis)solutions of the postmodern reflection, which proposes a temporal, territorial and valorial relativization of criminal norms, in the wake of an "in context", global and neutral(ized) law. An alternative and inclusive approach is identified in considering cultural plurality as a systematic-critical resource for criminal law, in terms of prevention, legislation, factfinding and statual response to crime.
keywords
cultural plurality, alterity, otherness, criminal law, law in context, globalization, secularization, law and religion, law and culture, restorative justice, crime prevention, reintegration of offenders, inclusion.
Biografia dell'autore
rosamaria.palavera@unicatt.it
Consulta l'archivio
Ultimi 3 numeri
Annate disponibili online
Fascicoli anno
2018