Vita e Pensiero
JUS - 2023 - 1
novità
digital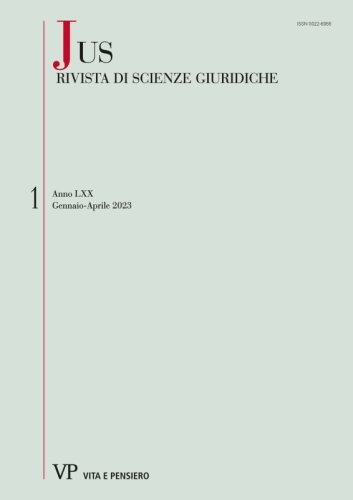 Primo fascicolo del 2023
In ricordo di Vittorio Colesanti
novità
digital
La responsabilità civile da impatto negativo sui diritti umani di cui alla Proposta di Direttiva UE in materia di Corporate Sustainability Due Diligence: profili di diritto interno funzionali al recepimento
novità
digital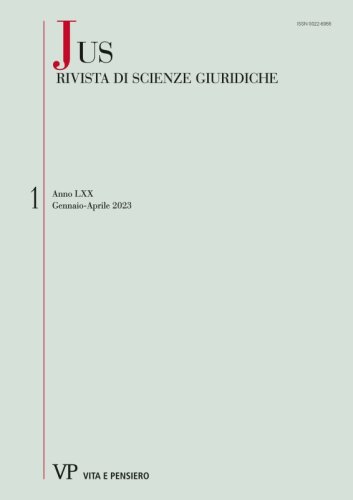 A brief overview of the Proposal for a Directive on Corporate Sustainability Due Diligence which focuses on the important innovations it intends to introduce to protect third parties involved in the value chain...
Controversie di lavoro con la pubblica amministrazione e ragioni della giustizia amministrativa. Alcuni problemi ancora aperti
novità
digital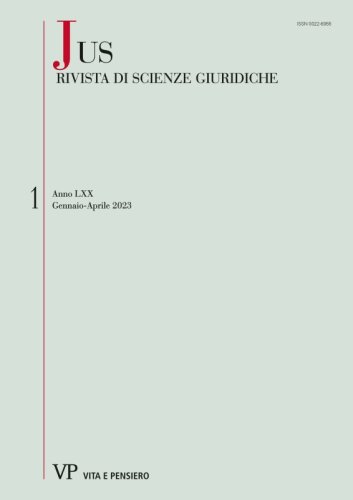 The author points out how in the civil jurisprudence on labor disputes with public administrations a conception frequently emerges which re-proposes notions and characteristics of administrative law, despite the transformation of the the public servants' statute into a contractual statute.
Appunti sul presente e sul futuro del sistema sanzionatorio civilistico
novità
digital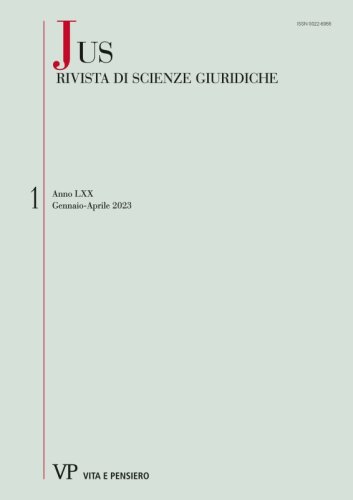 The essay focuses on the private law sanction system, both in its current state and potential evolutions. The starting point of the analysis is that an inquiry about the role of punishment in private law entails a question about the functions of private law...
Una riflessione comparatistica sulla sanzione civile
novità
digital
The essay examines the notion of civil penalties from a comparative law perspective. After examining the penalty clause, it focuses on punitive damages. Central in the assessment of the figure are the aims to be pursued...
Giurisdizione e tutela del cittadino
novità
digital
The author analyzes the principles stated in the articles 24 and 113 of the Constitution, noting their importance as unitary principles of guarantee for the exercise of the judicial function...
I nuovi modelli dell'azione amministrativa
novità
digital
The article, with reference to some fundamental themes (identity of the administration and citizens, powers and acts in administrative action, regulation of private activities and events of simplifications, ''new'' principles) concerns the contribution of Aldo Travi aimed at identifying the constitutional model of public administration and for an administrative law that increasingly conforms to that model.
Sommario generale dell'annata 2022
digital
Catene globali del valore, diritti umani e ambiente, nella prospettiva del diritto internazionale privato: verso una direttiva europea sull'obbligo di diligenza delle imprese in materia di sostenibilità
digital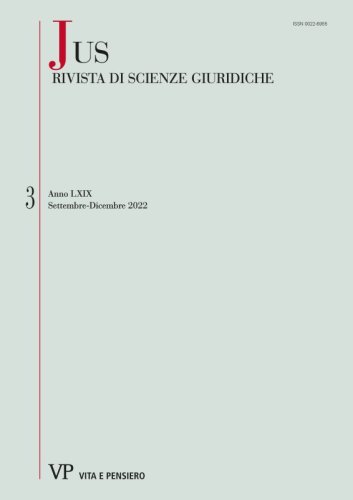 The respect for human rights and the environment along global value chains is widely debated at international level, addressed in national courts, and discussed in legal literature. In recent years many regulatory initiatives have enriched the legal framework...
La riforma dell'art. 9 Cost. e l'Enciclica Laudato si': tre prospettive comuni
digital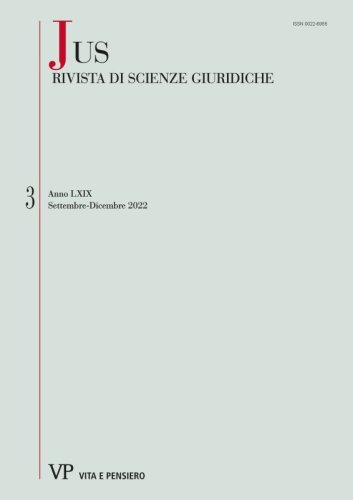 The aim of this contribution is to try to highlight the interesting interrelationships that emerge between the Italian constitutional novella relating to Article 9 of the Constitution of 2022 and the elements previously emphasised by the Magisterium of Pope Francis, in particular through the 2015 Encyclical Laudato si'...
Consulta l'archivio
Ultimi 3 numeri
Annate disponibili online
Fascicoli anno
2023