Rosa Palavera
Libri dell'autore
Pluralità culturale e diritto penale: da istanza (problematica) a risorsa (critica)
digital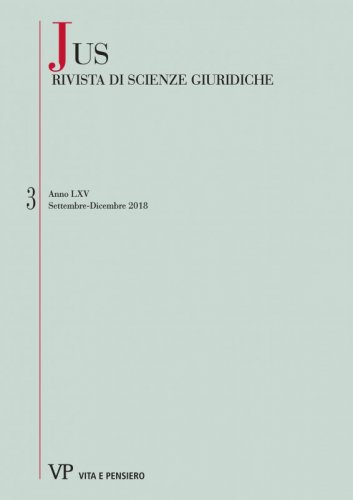 formato:

Articolo

| JUS - 2018 - 3
The paper moves from the hypothesis of a non-discontinuous framing of the multicultural theme, finding in the otherness and the radical plurality of human beings, as well as in the consequent appeal to their freedom the very foundation of criminal law as a human-oriented project...
Giocare sul serio Il paradigma ludico tra processo e diritto sostanziale
digital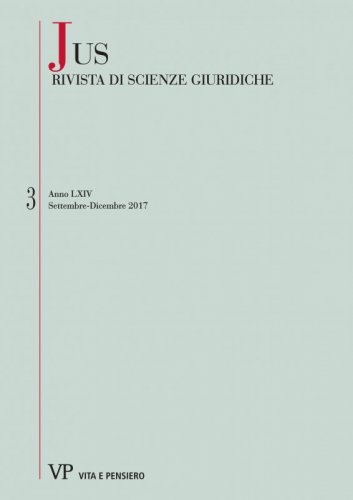 formato:

Articolo

| JUS - 2017 - 3
The theme of "trial as a game" is situated within the broader ludic paradigm of law. In relation to both contexts, some common thematic intersections are evaluated, such as the relationship between learning and sociability, the comparison with tenson and war, the pathological drifts of hazard and gambling, the role of physicality and multisensory communication, the derivation from the sacred and the ritual dimension, the relationship with the truth as a prerequisite of justice...
"Non sacrificio" spigolature penalistiche dal vangelo secondo Matteo
digital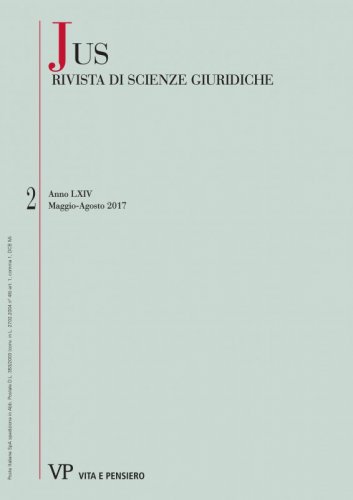 formato:

Articolo

| JUS - 2017 - 2
Among Synoptics, Matthew's Gospel seems to present richest juridically relevant details and finest sensitivity to social stigma. Drawing inspiration from some distinctive passages of this text, the paper focuses on the contrast between mercy and sacrifice, particularly referring to the penal sanction...
Consulta l'archivio
Ultimi 3 numeri
Annate disponibili online
Fascicoli anno
2019