Frammenti di responsabilità sanitaria ai tempi del contagio
digital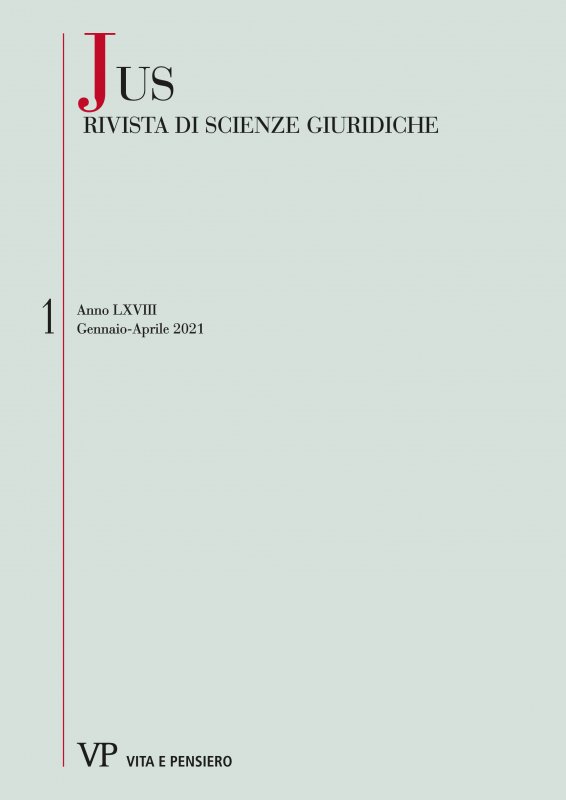 rivista
JUS
fascicolo
JUS - 2021 - 1
titolo
Frammenti di responsabilità sanitaria ai tempi del contagio

---

Fragments of health liability at the time of the infection

Autore
Roberto Pardolesi
Editore
Vita e Pensiero
formato
Articolo |

Pdf

online da
07-2021
doi
10.26350/004084_000114
issn
0022-6955 (stampa)
Ebook in formato Pdf leggibile su questi device:
Legislating in a legal system that appears to be characterized by a marked liquefaction of sources is not easy; legislating in the wake of the emergency, in a. context distorted by a crisis that dulls everything, is much more complex, because it exposes to the risk (of triggering enormous confusion and) of subverting the costs/benefits analysis of any initiative. The attempts to create a regulatory shield against liability as a consequence of Covid-19 emergency bear witness to this. Assuming that the problem is simply to protect health professionals against a treacherous wave of litigation, the debate has essentially unraveled along the axis represented by the question of whether that result postulates the intervention of the legislator or may be governed at a hermeneutic level, in  the light of the regulations in force. If, however, one drops the torpor of a monotonic analysis and opts for a holistic view, the perspective changes radically; and the regulatory shield proposals turn out to  make little sense.
keywords
health professionals, pandemic, immunity, statutory reform.
Biografia dell'autore
Roberto Pardolesi, Professore emerito di Diritto privato comparato, Libera università internazionale degli studi sociali Guido Carli di Roma (dove è direttore scientifico del Law & Economics LAB).
Consulta l'archivio
Ultimi 3 numeri
Annate disponibili online
Fascicoli anno
2021