Potere e dignità della persona
digital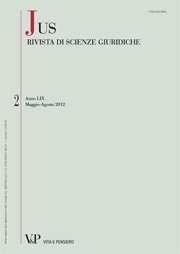 Ebook in formato Pdf leggibile su questi device:
The particular nature of the constitutional state is that it doesn't subdue to its own sovereignty the free expression of the spiritual feelings of the person. Non-confessional state means that it refuses to subject to its supremacy the religious dimension. The Italian Constitution of 1948, as most of contemporary legal systems, contains fundamental rights but also provides public measures to make possible that each person acts all the rights, especially the religious one, without discrimination. The idea of lay state is strictly connected with the concept of religious society, so there are many fields and situations in which everyone can show a personal religious or, generally speaking, cultural trend. For instance, Italian Constitution contains rule about the freedom of the teachers, the freedom of the school, the pluralistic organization of the national services to the person. The main public act to realize this dimension is, in a pluralistic society, what could be called the authorizing law.
Key words: constitutional state – freedom and rights – person – social groups – religious society –
authorizing law.
Consulta l'archivio
Ultimi 3 numeri
Annate disponibili online
Fascicoli anno
2013