L'accordo interconfederale del 9 marzo 2018: un preludio alla legge sindacale?
digital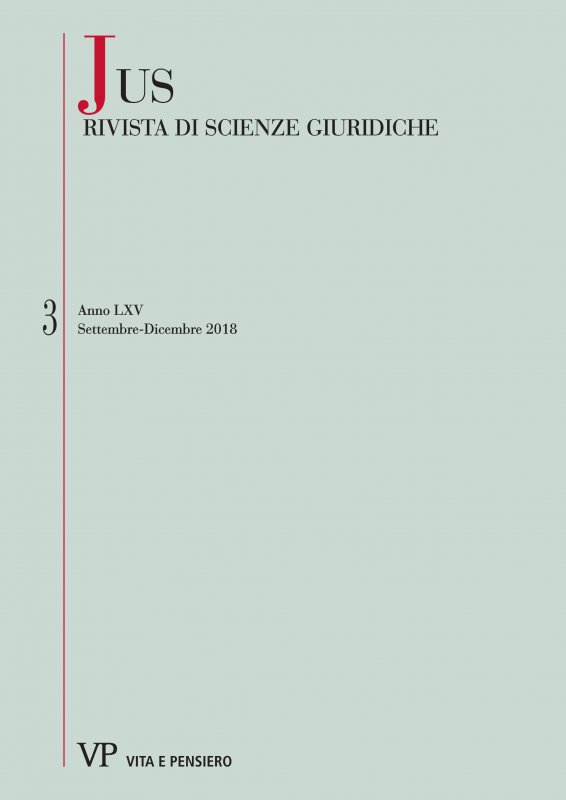 rivista
JUS
fascicolo
JUS - 2018 - 3
titolo
L'accordo interconfederale del 9 marzo 2018: un preludio alla legge sindacale?
autore
Alessandra Sartori
editore
Vita e Pensiero
formato
Articolo |

Pdf

online da
07-2019
doi
10.26350/004084_000035
issn
00226955 (stampa)
Ebook in formato Pdf leggibile su questi device:
The essay deals with the new nation-wide collective agreement of the manufacturing sector on industrial relations and collective bargaining, signed on the 9 March 2018 by Confindustria, Cgil, Cisl and Uil. The new document is analysed in the light of previous agreements on the same subjects, concluded in 2009, 2011, 2012, 2013 and 2014: according to the author it is possible to outline a pattern of reconstruction of the industrial relations system after the very disputed agreements of 2009, which were not signed by the most important Italian trade union, the Cgil. In this frame the agreement of 2018 aims at completing the collective bargaining system by setting down rules on the indexation of wages and the pay structure, and by giving indications on the new matters to be negotiated at industry-wide level. The new agreement has not attracted particular attention from the scholars and other observers: the principal reason is the wide degree of ineffectiveness which has affected previous agreements, even when they have been signed by all the most important trade unions. Consequentially, the author concludes that the time is ripe for a legislative intervention: there are problems, concerning employee representatives in the workplace, collective bargaining rules and erga omnes effects, derogation clauses and peace clauses, which pure voluntarism is not able to solve.
keywords
Nation-wide collective agreement of 9 March 2018 in the manufacturing industry, consolidated text on trade union representation of 10 January 2014, Italian industrial relations system, Collective bargaining structure, Voluntarism, Opportunity for a legi
Biografia dell'autore
alessandra.sartori@unimi.it
Consulta l'archivio
Ultimi 3 numeri
Annate disponibili online
Fascicoli anno
2018