La funzione ordinante del tipo nel diritto internazionale privato
digital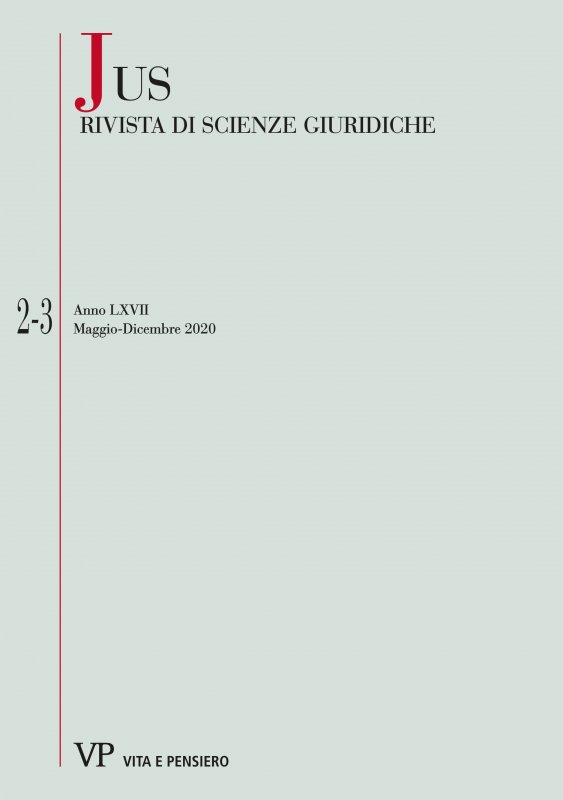 Rivista
JUS
Fascicolo
JUS - 2020 - 2-3
Titolo
La funzione ordinante del tipo nel diritto internazionale privato

---

Type as an Ordering Concept in Private International Law

Autore
Pietro Franzina
Editore
Vita e Pensiero
Formato
Articolo |

Pdf

Online da
01-2021
Doi
10.26350/004084_000089
Issn
0022-6955 (stampa)
Ebook in formato Pdf leggibile su questi device:
The paper is about categorisation in private international law (PIL). Part one explains the specificity of categorisation in this area of law. The task of PIL rules is, basically, to determine whether the legal order of the forum should open itself to foreign legal values (abstract rules of substantive private law, court decisions, etc.). The categories used for this purpose must accordingly be shaped in such a way as to enable the forum to capture a range of diverse legal expressions. Part two focuses on the approaches to categorisation followed by PIL scholars since the mid 19th century. Reference is made, in particular, to the teachings of Savigny and their rejection, or reconsideration, by legal positivists towards the end of the 19th century. In this context, the article analyses the prevailing view according to which characterisation – the process whereby a legal issue is ascribed to a particular PIL rule – ought to be performed in accordance with the categories, i.e. the types, of the lex fori. Part three examines some relatively recent trends in categorisation in PIL. One such trend stems from the efforts aimed at the international unification of PIL rules and may be described as involving a "dilution" of legal categories: absent a body of uniform rules of private law serving as a reference, harmonised rules tend to make use of types that often lack the precision of those based on domestic law, and rely, instead, on examples. Another trend is the multiplication of types, as a result of the growing specialisation of PIL rules. A third trend consists of the "erosion" of types. This is prompted by techniques, namely safeguard clauses, whereby the seised court may escape, in particular circumstances, from ordinary rules (and their categorisation) and submit the case to the law of the country with which the case itself is most closely connected. As abstract rules leave room to a flexible assessment of the circumstances of the case, prior categorisation tend to become less important. The author argues that the evolving approach to categorisation reflects the way in which the nature and function of PIL have been conceived of over time, i.e. whether PIL is seen as belonging, in essence, to the domestic legal order of the forum, and is entrusted as such with the task of managing the external projection of that order, or is rather considered to perform a substantially international function, aimed at the governance of regional or global concerns.
keywords
Categorisation, conflict of laws, characterisation, unification of law, lex fori, legal positivism.
Biografia dell'autore
Pietro Franzina, Professore ordinario di Diritto internazionale, Università Cattolica del Sacro Cuore di Milano.
Email: pietro.franzina@unicatt.it
Consulta l'archivio
Ultimi 3 numeri
Annate disponibili online
Fascicoli anno
2020