Diritto e carità in Sergio Cotta
digital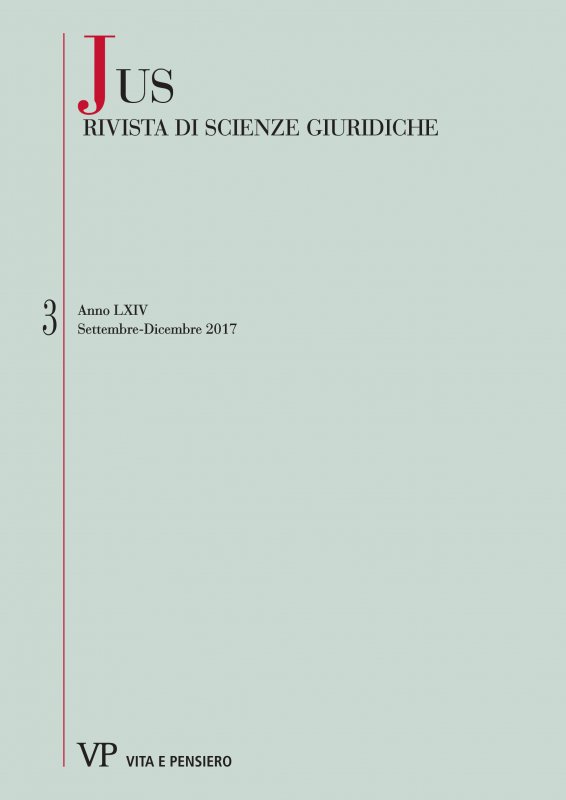 rivista
JUS
fascicolo
JUS - 2017 - 3
titolo
Diritto e carità in Sergio Cotta
autore
Barbara Troncarelli
editore
Vita e Pensiero
formato
Articolo |

Pdf

online da
04-2018
doi
10.26350/004084_000001
issn
00226955 (stampa)
Ebook in formato Pdf leggibile su questi device:
In Sergio Cotta's philosophical thought, the law introduces human beings to the authentic sense of life, because it constitutes the necessary condition and, together, the result of the existence of individuals in their relationality and reciprocity of rights and duties. In this thought, there is an implicit dialectics between various polarities, among which theory and practice, universality and empirical particularity, infinity and finitude, as well as between natural law and positive law. Hence, emerges the need to reunite these contrapositions in the direction of a concrete concept of "natural law in force", as a living reality of law characterized by symmetry and measure. At last, the ontological and existential horizon of law, and the whole "moral of justice", tends to overcome its own limits towards the further and asymmetrical "moral of charity", which is not separate from the law but is within it as "perfect justice", while remaining two distinct and not confusing dimensions at the same time.
keywords
Sergio Cotta, philosophy of law, limits of law, charity, justice.
Consulta l'archivio
Ultimi 3 numeri
Annate disponibili online
Fascicoli anno
2017