Marco Saverio Spolidoro
Libri dell'autore
"Tipi strani" e "mostriciattoli" nel diritto commerciale
digital
formato:

Articolo

| JUS - 2020 - 2-3
Starting from the three important writings of the seventies of the Twentieth century, which had an enormous influence on the subsequent doctrine of commercial law and which introduced the typological method in Italy as a reaction to the dogmatism of the jurisprudence, we propose to establish whether and what is their legacy nowadays. Little, except for some respectful but insincere quotes in the footnotes in many later essays. The typological method arose a reaction against the late Nineteenth Century's dogmatism, but it did not replace it...
Introduzione allo studio delle licenze a condizioni Frand alla luce della dottrina del giusto prezzo
digital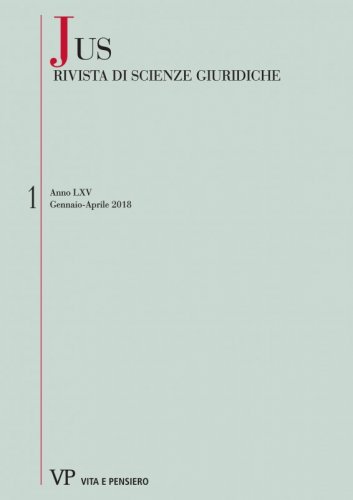 formato:

Articolo

| JUS - 2018 - 1
Standard Essential Patents (SEP) should be available to other operators on Fair Reasonable And Non Discriminatory (FRAND) terms. But what does "FRAND" really means? As contradictory decisions from various jurisdictions have shown, the most sophisticated objective tests failed to give an acceptable answer to this question...
Consulta l'archivio
Ultimi 3 numeri
Annate disponibili online
Fascicoli anno
2020