Alcune considerazioni criminologiche e politico-criminali sulle c.d. 'fake news'
digital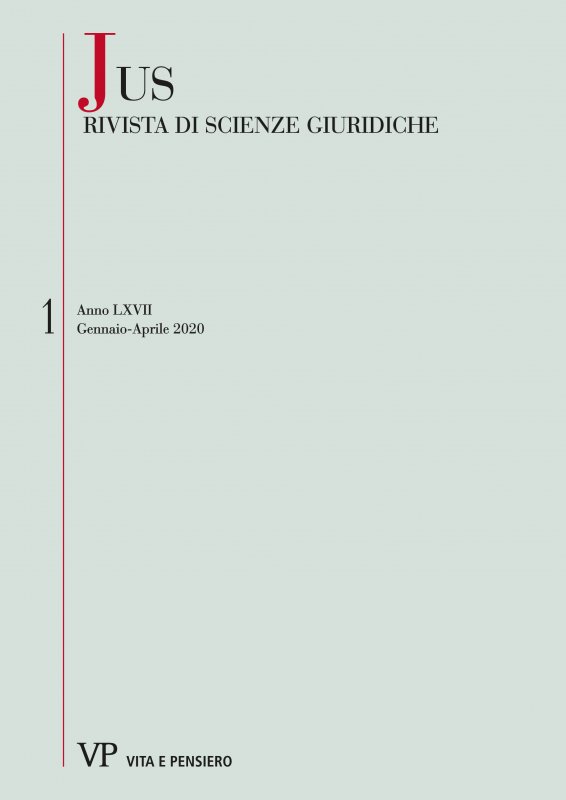 rivista
JUS
fascicolo
JUS - 2020 - 1
titolo
Alcune considerazioni criminologiche e politico-criminali sulle c.d. 'fake news'

---

The 'fake news' phenomenon: some criminological and criminal policy considerations.

autore
Arianna Visconti
editore
Vita e Pensiero
formato
Articolo |

Pdf

online da
11-2020
doi
10.26350/004084_000051
issn
00226955 (stampa)
Ebook in formato Pdf leggibile su questi device:
Media, 'old' and 'new', make an increasing use of terms such as 'fake news' and 'posttruth'. It is the spy of a profound unease in the face of a phenomenon which is as vast and evergrowing, as it is complex and difficult to frame and understand through more traditional concepts. Our «risk society»'s (as well as 'fear society''s) pavlovian response to such issues is often to confront uncontrollable complexity through the most primitive and coarse amongst control strategies: criminal law, which provides an illusory promise of simplification. Even more so when confronted with what is perceived as an elusive and ubiquitous threat to peaceful social cohabitation. That the spreading of disinformation through (in particular) the new media and the Internet has the ability to undermine the very foundations of democracy (which needs a reasonable trust, by its citizens, in the idea of truth) cannot be gainsaid, as it is undeniable that disinformation also impinges on values that, for their high social relevance, have traditionally been the object (at least in civil law systems) of criminal law protection, such as individual reputations and privacy, individual as well as public health and safety, regularity of elections, etc. Law scholars are therefore called upon to analyse what, if any, real possibilities there are, under current conditions, for criminal law to provide the (besought) practical as well as cultural defence against the deterioration of social and political relations brought forth by the spreading of fake news. Building on some 'classical' definitions of 'deviance', and availing ourselves of a criminological analysis, we attempt here a multi-level discussion of the complex set of factors that generate and reinforce those mendacious, aggressive, irrational, and/or manipulating behaviours so frequent within the web. Only through a study of individual, and even more situational and systemic, features it may be possible to get a grasp of the structural aetiology of such widespread phenomena, knowledge of which appears indispensable to plan an (effective) preventive policy. The main tools of such a multi-level criminal policy should be, on the one hand, adequate (pre-penal) regulation of main organizational actors (first of all social media and big data companies) and, on the other, widespread systemic interventions, starting from a solid investment in culture and education. Only through such long-term policies can our citizens' 'alethic rights' be granted, and democracy may hope to survive.
keywords
fake news, disinformation and misinformation, origins and causes, social psychology, prevention, criminal law, criminal policy.
Consulta l'archivio
Ultimi 3 numeri
Annate disponibili online
Fascicoli anno
2020