Anna Luisa Casiraghi
Titoli dell'autore
Il processo di codificazione del diritto canonico e il contributo del cardinale Willem Van Rossum
digital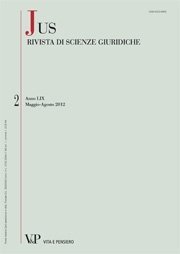 formato:

Articolo

| JUS - 2012 - 2
ABSTRACT: Willem Van Rossum took part in the proceedings of Canon Law codifi cation of 1917, as a member of the Commission of Consultores and of the Cardinal's Commission, and he was chosen to represent the Dutch episcopate. As Consultor, thanks to his theological competence, ha was commissioned by Mons. Gasparri to prepare four Vota about confi rmation, extreme unction and marriage; in them, he preserved as much as possible the traditional Church's doctrine, as demonstrated by the Archivio Segreto Vaticano documents consultation. Many of the proposed canons were included in the Codex Juris Canonici 1917. KEY WORDS: Van Rossum, Codex Juris Canonici 1917, confi rmation, extreme unction, marriages impediments. SOMMARIO: 1. La codifi cazione del diritto canonico. – 2. Il contributo di Van Rossum alla codifi cazione. – 3. I Vota De confi rmatione e De exrtrema unctione. – 4. I Vota sul matrimonio.
Matrimonio canonico e matrimonio civile al Concilio Vaticano I
digital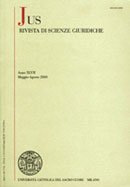 formato:

Articolo

| JUS - 2006 - 1
After some observations, relevant to the matters of the Christian wedding, submitted to the attention of the Bishops in the preparatory tasks to the Council Vatican I, the abstract pauses to analyze the issue of the civil wedding, thematic that was analysed in that occasion with particular attention to the theoretical and practical consequences that an acknowledgment of the juridical status of the civil wedding, would have implied in the canon law. Closely connected to the problematic deriving from the civil wedding, it turned out the demand, promoted by several parties, to grant more wide faculties to the Bishops for dispensation from the impediments of ecclesiastical law. In particular the need to exempt from the religious obligations had to do with the impediment of «mixta religio » as settled by the legislative decree of Tametsi and by the «Declaration Benedectina» of Benedict XIV, the impediment of consanguinity and affinity, that one of public honestas, and finally the impediments of cognatio legalis and spiritualis. The conclusions try to highlight the position of the Church on the civil wedding: from the attitude of total closing held during the Council Vatican I to the new attitude deriving from the Vatican II where that was acknowledged in the code of 1983.
Consulta l'archivio
Ultimi 3 numeri
Annate disponibili online
Fascicoli anno
2021