Giocare sul serio Il paradigma ludico tra processo e diritto sostanziale
digital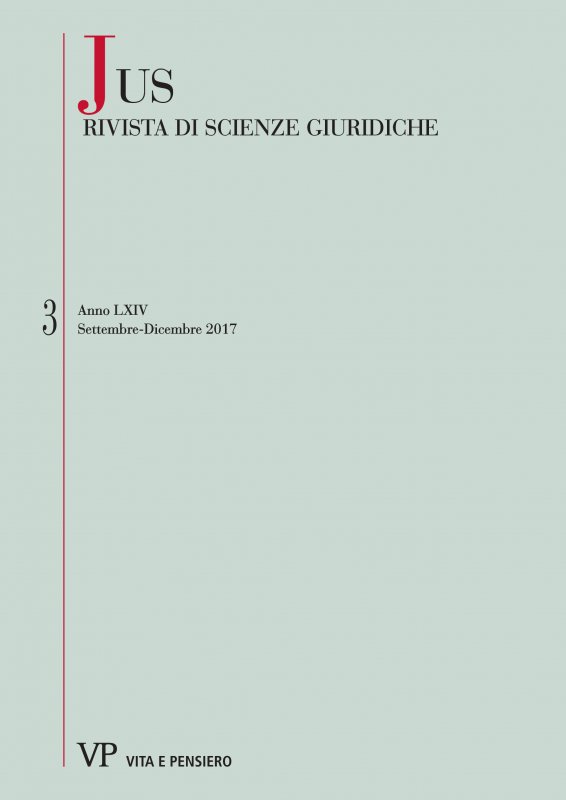 rivista
JUS
fascicolo
JUS - 2017 - 3
titolo
Giocare sul serio Il paradigma ludico tra processo e diritto sostanziale
autore
Rosa Palavera
editore
Vita e Pensiero
formato
Articolo |

Pdf

online da
04-2018
doi
10.26350/004084_000009
issn
00226955 (stampa)
Ebook in formato Pdf leggibile su questi device:
The theme of "trial as a game" is situated within the broader ludic paradigm of law. In relation to both contexts, some common thematic intersections are evaluated, such as the relationship between learning and sociability, the comparison with tenson and war, the pathological drifts of hazard and gambling, the role of physicality and multisensory communication, the derivation from the sacred and the ritual dimension, the relationship with the truth as a prerequisite of justice. It is highlighted that every legal metaphor contains a potential for "openness to the possible", but also a risk of reductionism and confounding factors. Specifically, critical issues are noted regarding the idea of play as an unproductive activity, indifferent to the truth. Nonetheless, the implications of the ludic paradigm are valued as copious and stimulating, above all with reference to its capacity to describe trial and law in their various possible relational declensions and in their evolutionary potentialities, partially still unexplored.
keywords
law as a game, trial as a game, game analogy, truth, judicial reasoning, criminal justice.