Dialettica probatoria e terzietà del giudice
digital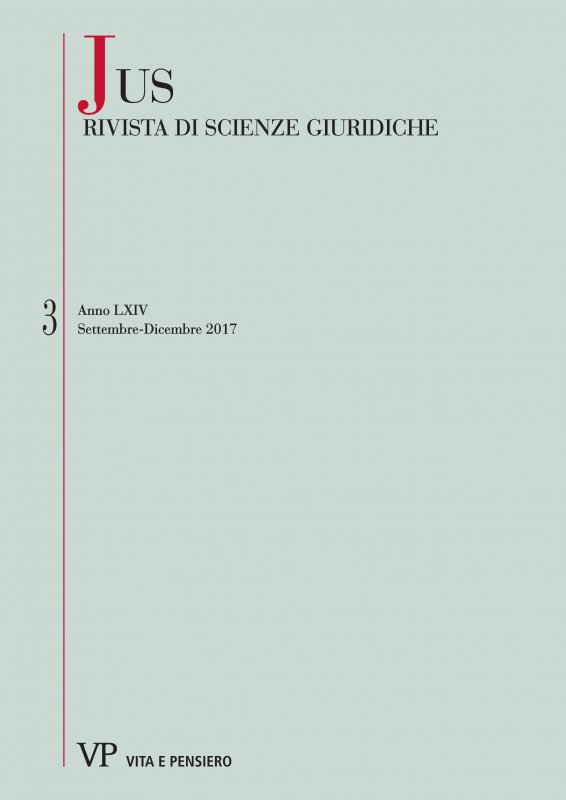 rivista
JUS
fascicolo
JUS - 2017 - 3
titolo
Dialettica probatoria e terzietà del giudice
autore
Giulio Ubertis
editore
Vita e Pensiero
formato
Articolo |

Pdf

online da
04-2018
doi
10.26350/004084_000005
issn
00226955 (stampa)
Ebook in formato Pdf leggibile su questi device:
The proceedings, directed at the application of the law in a specific case and carried out within a linguistic universe, imply a hermeneutic activity concerning the reconstruction of the fact not only for the necessary link between quaestio facti and quaestio iuris, but also for the need to understand the imputation and allegations of the party, as much as the formulations and evidentiary evaluations. In the proceedings, the verification of the statement, which forms the basis of judicial applications, is carried out using the cadences of external evidentiary dialectics (where the adversary system is implemented), as well as internal ones. These concern the rational criteria of verisimilitude, pertinence and relevance of evidence admission, ensuring the methodological neutrality of the judge, who must not adhere to any factual and reconstructive hypotheses during the inquiry.
keywords
Adversary system, Evidence admission, Evidentiary dialectics, Judicial truth, Methodological neutrality of the judge.
Consulta l'archivio
Ultimi 3 numeri
Annate disponibili online
Fascicoli anno
2017