La polisemica 'iustitia' di Plinio il Giovane tra filosofia, virtus iudicis ed etica del potere
digital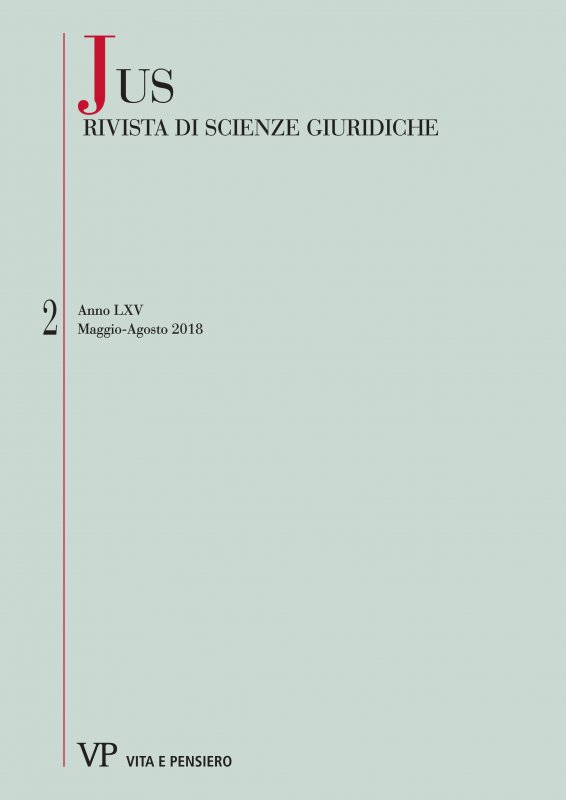 rivista
JUS
fascicolo
JUS - 2018 - 2
titolo
La polisemica 'iustitia' di Plinio il Giovane tra filosofia, virtus iudicis ed etica del potere
autore
Francesco Arcaria
editore
Vita e Pensiero
formato
Articolo |

Pdf

online da
01-2019
doi
10.26350/004084_000020
issn
00226955 (stampa)
Ebook in formato Pdf leggibile su questi device:
The research aims to identify the concept of "iustitia" in the works of Pliny the Younger and to ascertain whether this concept coincides or not with the one which marks in a peculiar way the Roman law. From the study emerges that the Plinian idea of "iustitia" does not coincide at all with what is found in Roman law, since a loyal and faithful servant of the State, that is Pliny, proposes a different theorization of iustitia, meaning it as an ideal of "social and economic ethics" of power and, at the same time, as a sure guide in the daily practice of government.
keywords
Plinius the Younger, iustitia, philosophia, virtutes iudicis, social and economic ethics of power, government practic.
Consulta l'archivio
Ultimi 3 numeri
Annate disponibili online
Fascicoli anno
2018