Umberto Allegretti
Libri dell'autore
Centocinquant'anni di storia costituzionale italiana
digital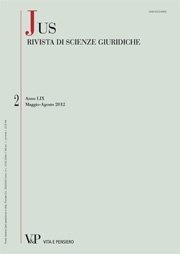 formato:
Articolo
| JUS - 2012 - 1
ABSTRACT: In 2011 Italy celebrated its 150 years of national unity. Notoriously, the stages of this history are: the liberal State (1861-1922), the fascism (1922-1943) and the democratic republic (from 1943-1946 on). The partial continuities that exist between these different stages and with the long past of the country are overwhelmed by the differences. This study analyzes the characteristics of each period and shows the principal features and the great values of the constitutional State founded by the constituent assembly of 1946-48. It describes the events of the rich although diffi cult implementation of the constitution during the six decades after its enforcement and stresses the present crisis and the strong resistance affecting the constitutional State, proposing a deeper «republican faith» as the spiritual solution of this crisis. KEY WORDS: liberal State, fascism, constitutional State, implementation, crisis, resistance, republican faith. SOMMARIO: 0. Introduzione – I. Lo Stato liberale – 1. Unità, nazione, costituzionalismo liberale – 2. Il principio monarchico – 3. Un parlamentarismo imperfetto – 4. Autoritarismo e insuffi cienze degli apparati del quotidiano – II. Il regime fascista – 5. Il modello totalitario – 6. Persistenze, modernizzazione, strumentalizzazione degli apparati – III. La Repubblica – 7. La costruzione dello Stato costituzionale – 8. La Costituzione tra congelamento e sblocco – 9. Sviluppo costituzionale e tentazioni di arretramento – 10. Crisi e resistenza costituzionale – 11. Un credo repubblicano.
Feliciano Benvenuti, la prospettiva costituzionale
digital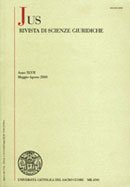 formato:
Articolo
| JUS - 2008 - 2-3
The constitutional perspective of the academic work of Professor Feliciano Benvenuti is the topic of this study. His principal care was not just the implementation of the Italian republican Constitution but its development according to the democratic evolution of the Italian society. From that viewpoint, his great struggle for the constitution of regions and for the introduction of «audi alteram partem rule» in administrative procedure is illustrated.
Il pensiero amministrativistico di Giorgio Berti: l'amministrazione capovolta
digital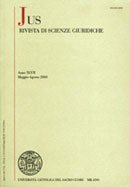 formato:
Articolo
| JUS - 2007 - 2-3
In this study on the conception of Public Administration of the leading italian author Giorgio Berti, the main features of Public Administration are analysed as follows: a direct link exists between the concept of Public Administration and the general conception of Law as well as of State sovereignity; the inadequacy of the explicit ideas of the Administration expressed in the Italian 1947 Constitution does not prevent the perception of this link; the rule of law is not exhaustive of the whole idea of the Administration; the new horizon in which Public Administration must be considered is its direct reference to civil society.