Marta Bertolino
Libri dell'autore
Dalla Costituzione al giudice penale interprete-fonte
digital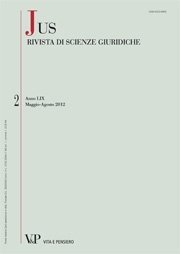 formato:
Articolo
| JUS - 2012 - 3
ABSTRACT: The pluralism of the sources of law together with the attribution of modern Constitutions to multiply values and points of view seems to undermine the principle of legality in criminal law matter. Also in this one other kind of legality can be found besides the legality to be found in general statutory rules: the constitutional legality stemming from the Constitutional Court's judgements, the legality coming from ordinary courts' and Supreme Court's decisions, the conventional legality of the European Courts. Therefore various subjects become sources of the rules beyond the statutory ones, which, according to the Illuministic tradition, were the sole sources of the laws. KEY WORDS: criminal law, constitution, legality, judiciary. SOMMARIO: 1. Quale legalità penale per un diritto penale ancora delle garanzie. – 2. Costituzione, legislatore e Corte costituzionale: esempi di legalità legale. – 3. La legalità costituzionale. – 3.1. La legalità costituzionale attraverso le sentenze di accoglimento additive. – 3.2. Le sentenze interpretative di rigetto: un altro modello di legalità costituzionale. – 3.2.1.I «rischi penali» dell'interpretazione adeguatrice. – 4. La legalità giudiziale: Cassazione e giudici ordinari all'opera.
Il diritto penale nel canone di Mario Romano
digital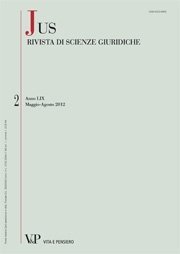 formato:
Articolo
| JUS - 2012 - 2
ABSTRACT: This paper deals with the extension and the extraordinary scientifi c value of the works written by a great Master in Criminal Law, such as Mario Romano. The Author briefl y presents some of the most relevant contributions given by professor Mario Romano to the Criminal Science, fi rst of all his Commentario sistematico del codice penale (Systematic commentary on the penal code), a unique work. Finally, the paper talks about some topics which have been developed inside the work Scritti in onore di Mario Romano (Writings in Honour of Mario Romano). KEY WORDS: criminal law, criminal science. SOMMARIO: 1. L'opera di un Maestro. – 2. Il contributo di Mario Romano alla scienza penalistica. – 3. Laicità e diritto penale. – 4. Gli Scritti per Mario Romano.
L'applicazione e l'esecuzione della pena di fronte alla malattia mentale
digital
formato:
Articolo
| JUS - 2003 - 3
In this article the mental disease is studied a three different levels: the exclusion of criminal capacity; in order to exercise the defence inside criminal process; in the execution of imprisonment. In each of these levels criminal justice reserves to the subject affected of a mental disorder a differentiated treatment. The aim of the study is to verify whether the rules on mental illness in these three phases, at the moment of the crime, during the criminal process and during the execution of the punishment, respects the rights constitutionally protected.