Giulio Ubertis
Libri dell'autore
Dialettica probatoria e terzietà del giudice
digital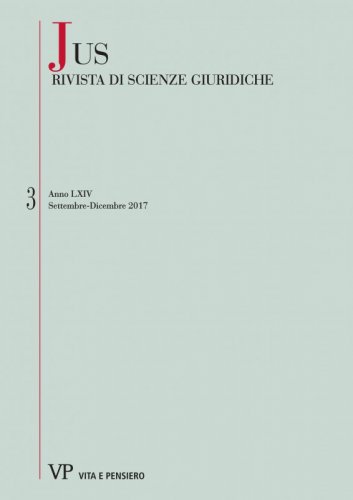 formato:
Articolo
| JUS - 2017 - 3
The proceedings, directed at the application of the law in a specific case and carried out within a linguistic universe, imply a hermeneutic activity concerning the reconstruction of the fact not only for the necessary link between quaestio facti and quaestio iuris, but also for the need to understand the imputation and allegations of the party, as much as the formulations and evidentiary evaluations...
Interdisciplinarità, diritti fondamentali, informatica: una cornice generale
digital
formato:
Articolo
| JUS - 2013 - 1
ABSTRACT The legal issues related to computer equipment often concern the development of the subjects for which they are intended. For the lawyer a comparison is required not only with computer science but also with other disciplines relevant to solving a real judiciary problem. In any case, the rules pertaining to the use of computer technology must ensure at the same time the right to privacy in the collection and management of information and the security of data and systems, protecting them from unauthorized access. With specifi c regard to digital evidence is not suffi cient then to comply with the requirements of due process, but it is necessary that technical rules are observed to achieve reliable fact finding: once again, requiring an interdisciplinary approach. KEY WORDS: computer science, digital evidence, fair trial, human rights.
Consulta l'archivio
Ultimi 3 numeri
Annate disponibili online
Fascicoli anno
2018